In the framework of the initiative "Support to the Armed forces of Ukraine in zone anti-terrorist operation" dated2 October 2014 thanks to the drivers and clients we raised money to help soldiers participating in the antiterrorist operation in the East of Ukraine.
We want to share with you the results:
25.02.16 had a scheduled trip! Each time, leaving for the front, I feel incredible pride for our heroes. Nicer to receive good news from guys. Pleased and this time. We were incredibly lucky to arrive on newly reclaimed, our home territory. This time before our trip was connected indifferent Ekaterina Yushchenko. Together, we gave the necessary clothes and food for soldiers. Also, had to call in a specialist institution for children with disabilities in the Dzershinsk city. Because there are no other children. And in such a difficult period of formation of the country we just can't close our eyes to the problems of future generations.

23.01.16 took another trip to our heroes. We went with our friends – the International Alliance of Fraternal Assistance. The road was heavy. In addition to the constant shelling, the weather was not on our side. It's    -30C outside with that diesel in the back of the van was freezing every few kilometers. And no matter what, a necessary collected help (radios, active headphones, warm clothes, food) we gave our guys personally.

And when you see that grateful smiles, hear your warm words – you can never stop. After all, they are our brothers, heroes who protect the peaceful sky over our heads. And so, we will continue our trip to the front. No matter what obstacles we never met.

27.12.15 in time when in the East sounds of gunfire and explosions, we can't sit at the table and celebrate. We collected and sent to the front to help give the Ukrainian soldiers the occasion. Sincere thanks to all who joined the action "Christmas at home" which was organized by our friends from the international Alliance of Fraternal Assistance. We believe that the guys, who are fighting for our freedom, also have the right to feel the Christmas spirit, despite the difficult situation in the East.

Associates were participating in the rally, the volunteers loaded three buses with food and warm clothing, brought a variety of delicious homemade food, fragrant pastries, fresh fruit. Everyone tried to our dear guys at least a little to convey his boundless gratitude, warmth and wishes for a speedy return to their homes alive and healthy. The action was carried out successfully despite the extreme snowstorm (weather conditions changed dramatically from +5 to -10 degrees) was visited by many Ukrainian checkpoints, were greeted and treated all whom he met.
There were no unpleasant surprises. Got in an accident, got off lightly. In general, we have fulfilled our mission. Our heroes are well fed and in a good festive mood. Video report with the carols on the link..

13.12.15 took another trip to the front with our esteemed Alliance of the fraternal aid. As always with adventure. Weather conditions played in our favor, and even in some places the road was simply absent. Some miserable kilometer stretches of road had to spend more than half an hour.
And for us, rain, wind and rough terrain? The excitement before meeting with the brave Ukrainian soldiers who are always gratefully greeted us with smiles on their faces, wings on the road.
The cold time of the year only complicates the already not easy situation in the front line. We bought and brought medicines, a large number of warm clothes (mittens, balaclavas) and camouflage overalls. Special gift for the soldiers began a hundred pairs of boots, from which the soldiers were generally enthusiastic, because they only have the ability to move around the area. We also passed a large number of products, including homemade.
We visited the battalions of the 58 samples, 66 VMG, ART 26 and 30 the ORB. Thanks a lot to all who joined this action. We will not leave our heroes with no holiday!
Trip on December 13-15

15.11.2015 the road was not easy as always, weather conditions were complicated and close to the separatists carried out a mortar attack. But the Alliance of Fraternal Assistance has supported and raised the morale of our soldiers. Precipitation in the forefront for a lot of swamps, so that the boys could move, we bought and brought 100 pairs of gumboots in battalions 26 ART, 74 ORB and 30 ORB.
Trip on November 15-17

Not to hurt the soldiers we purchased the medicines in 26 ART guys were not able to keep warm, we acquired two field stoves.We helped pass food and rescue equipment that gave rescuers from United States.

11.10.2015 we purchased a 9 car radio stations and transferred to a separate medical Rota of Artemovsk city.
Trip on October 11-13

We have also purchased shoes and medicines (cough and cold immune), and handed it over to the battalions 26 ART, 74 ORB and 30 ORB. Together with the International Alliance of Fraternal Assistance we gave food and warm clothes.
Trip on October 11-13
16.09.2015 was handed over medicines in 53 brigade of the 66th field military medical hospital.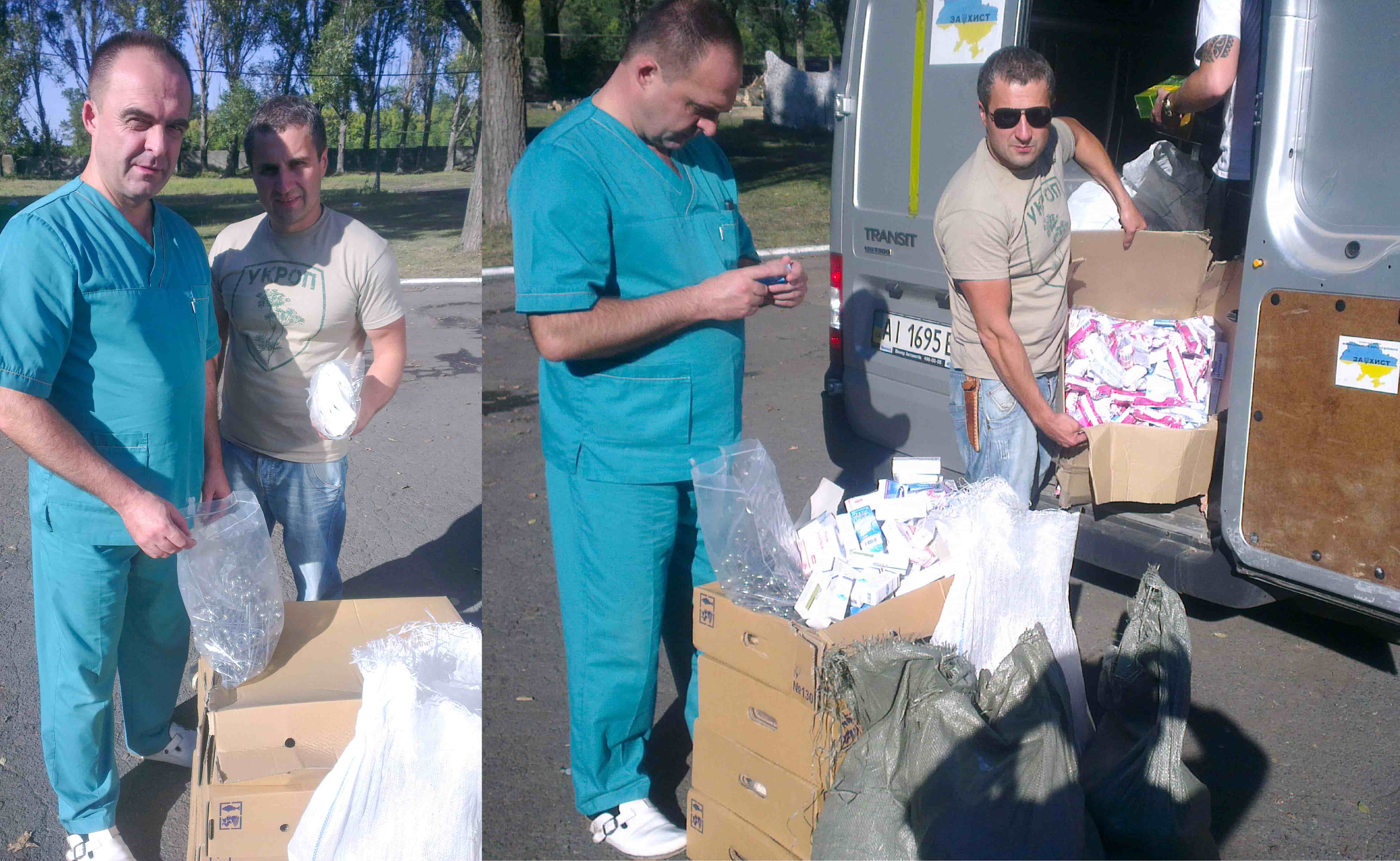 We also gave a set of tools to our colleague, Sachenko Sergey (ex 286).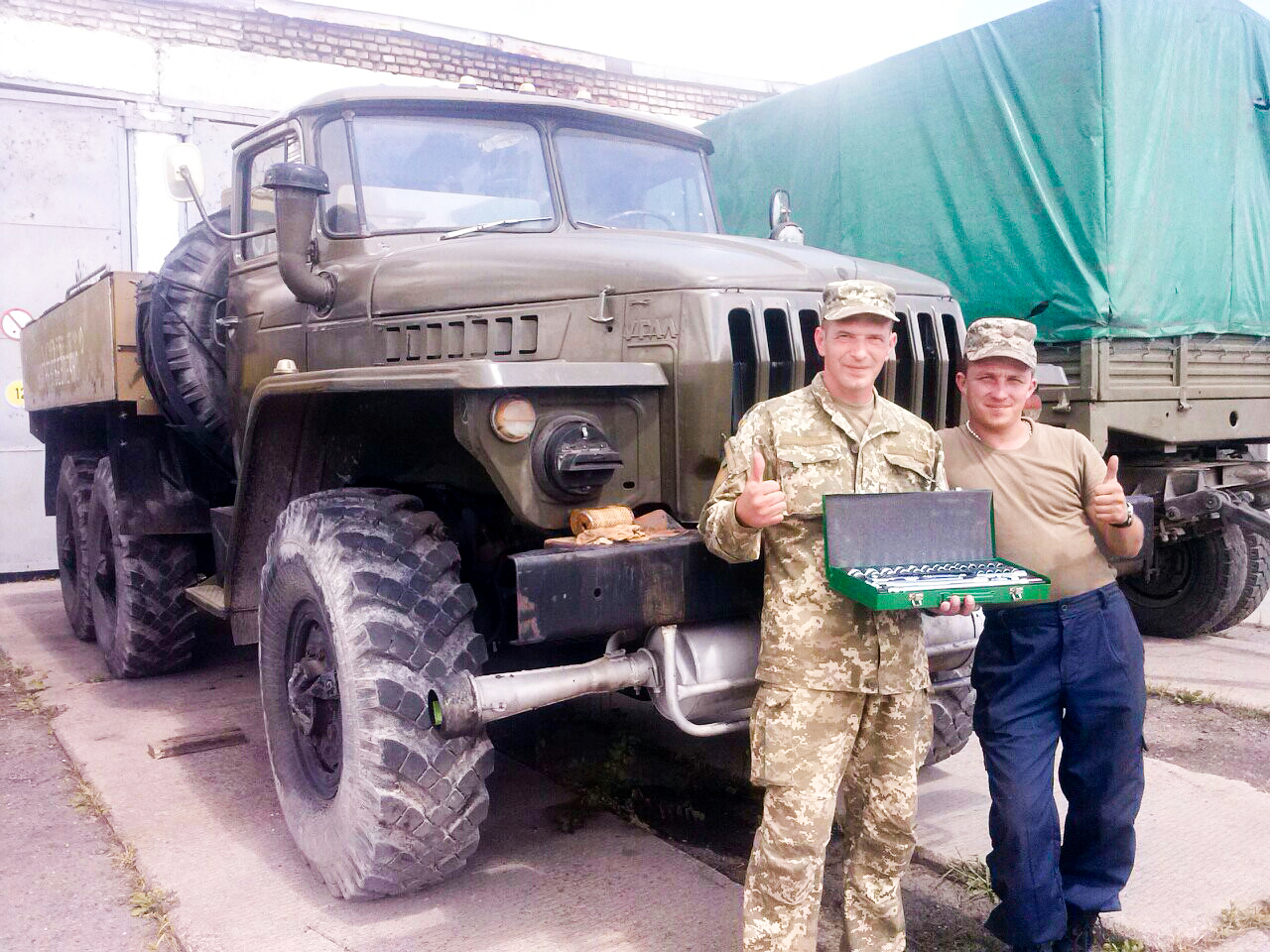 19.08.2015 for husband of our Dispatcher Zubchenko T. we purchased uniforms, boots, clothes, backpack and tactical active headphones.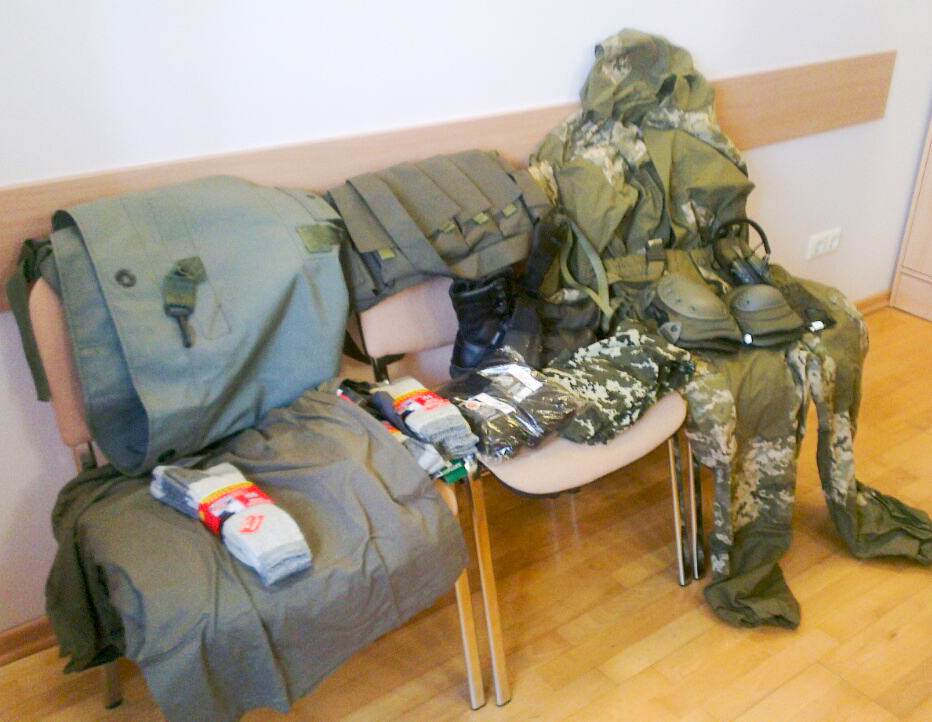 14.07.2015 was transferred to the city Popasna and the surrounding area (to the forefront), under the Donetsk airport to the position of the military and hospital in Artemovsk city anti-allergic and anti-asthmatic medicaments, 15 active tactical headphone, 9 Kevlar helmets, 5 radios and batteries.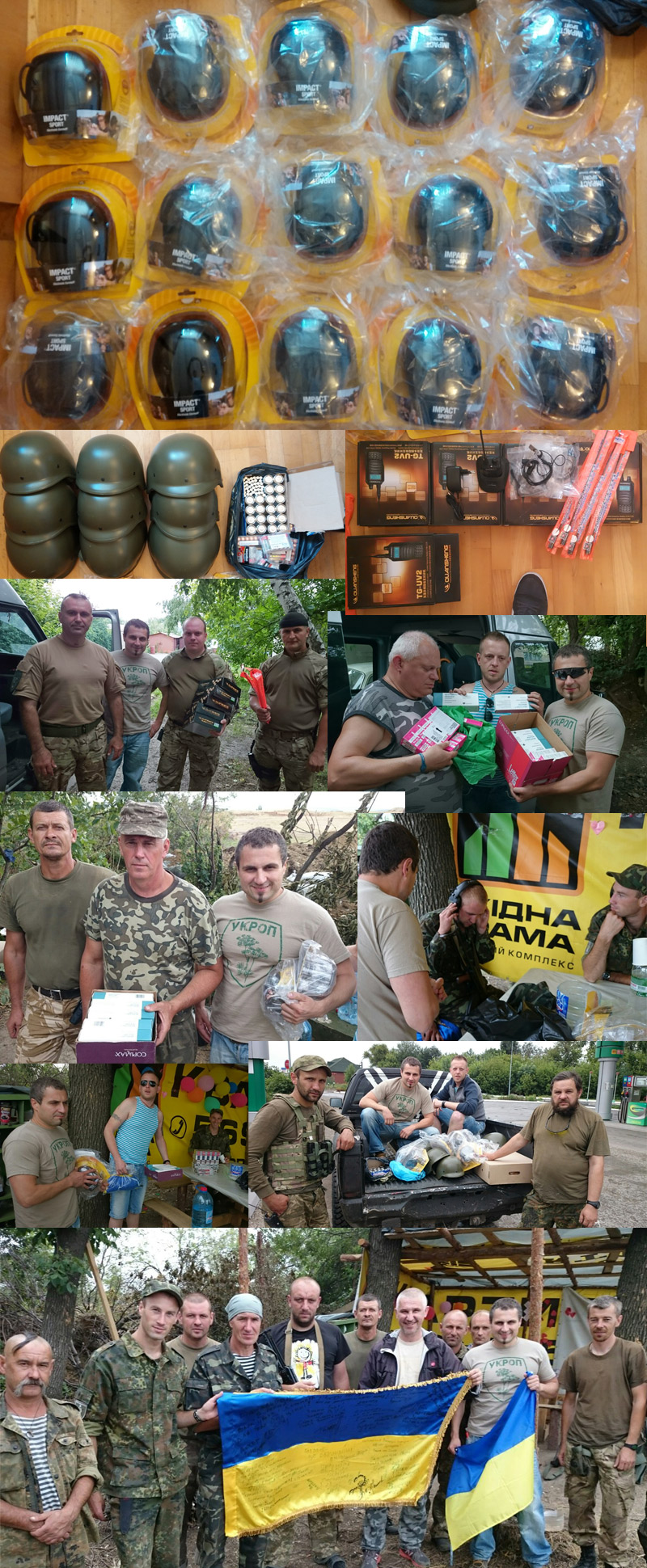 And, with our help, volunteers from the "International Alliance of Fraternal Assistance" were transferred to a large number of products and drinking water to soldiers, and medical supplies and megalomania in Dnipropetrovsk hospital named of Mechnikov.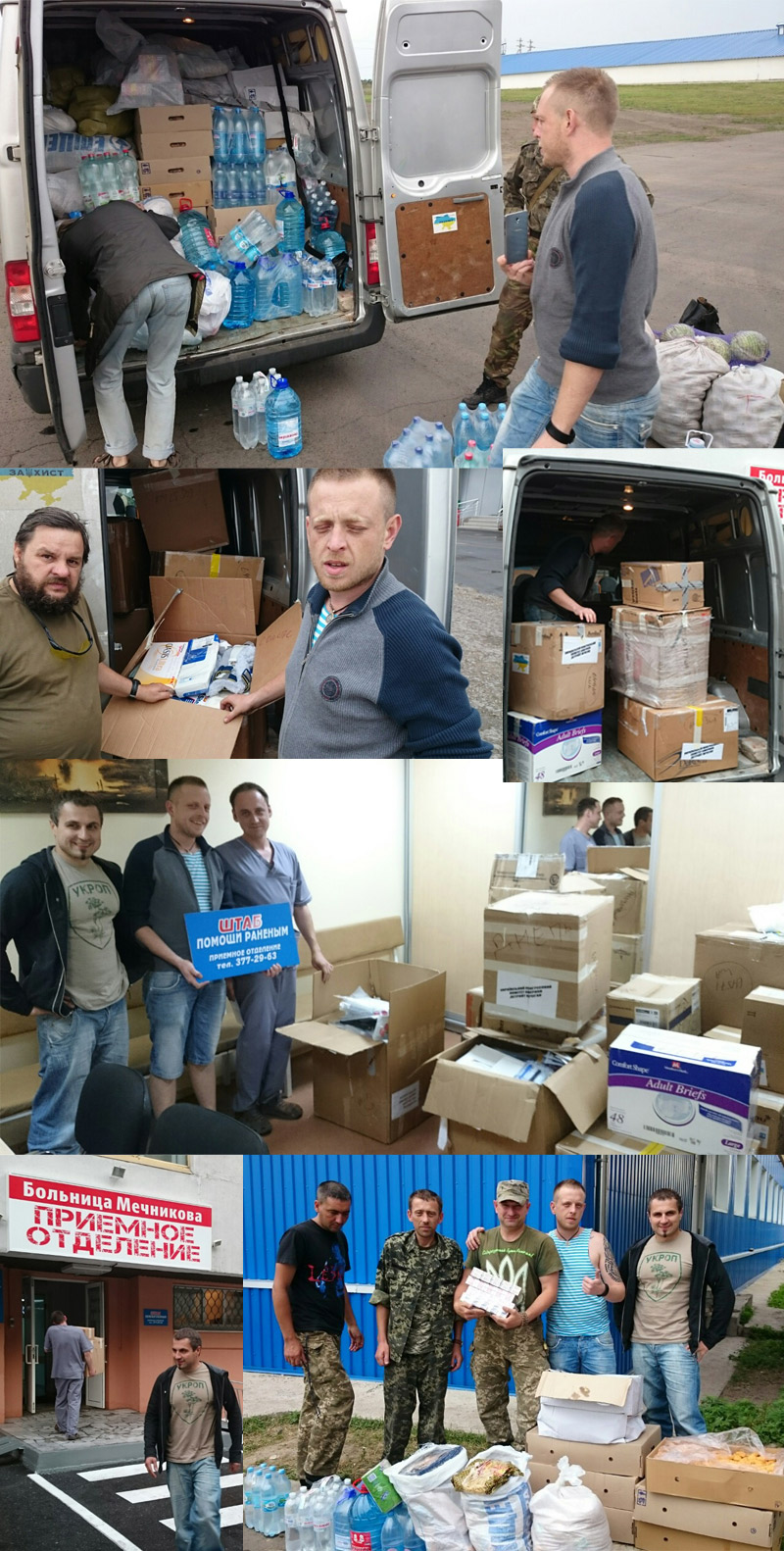 26.06.2015 in the Kyiv city hospital of great Patriotic war veterans in the rehabilitation unit of soldiers ATO, delivered hygiene.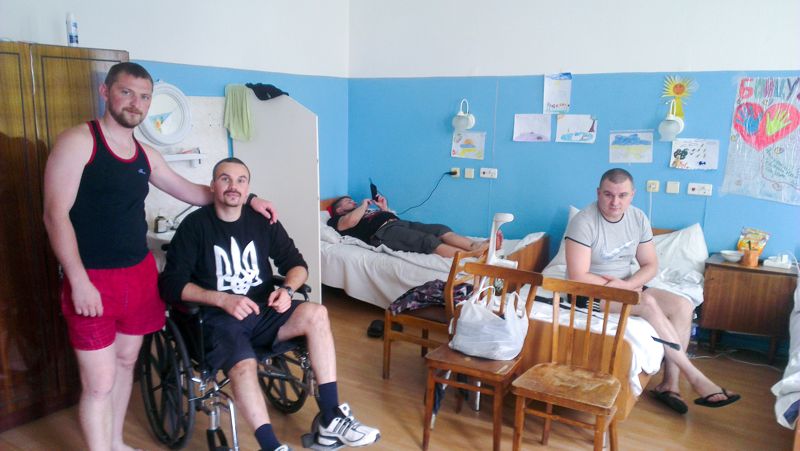 07.06.2015 was transferred to the area of the ATO (Donetsk, Crimean, and Schastia) scrim, water, 100 t-shirts and 20 hats.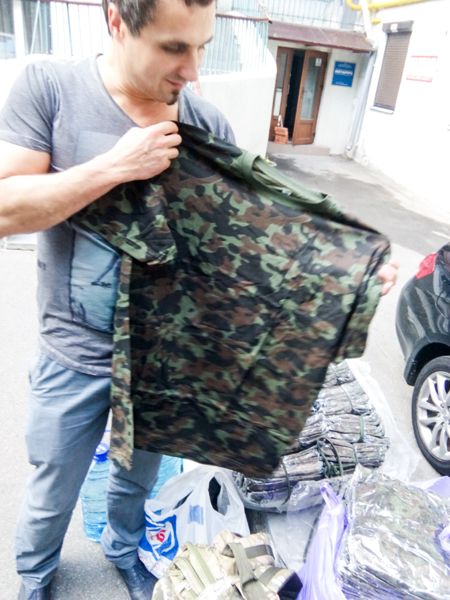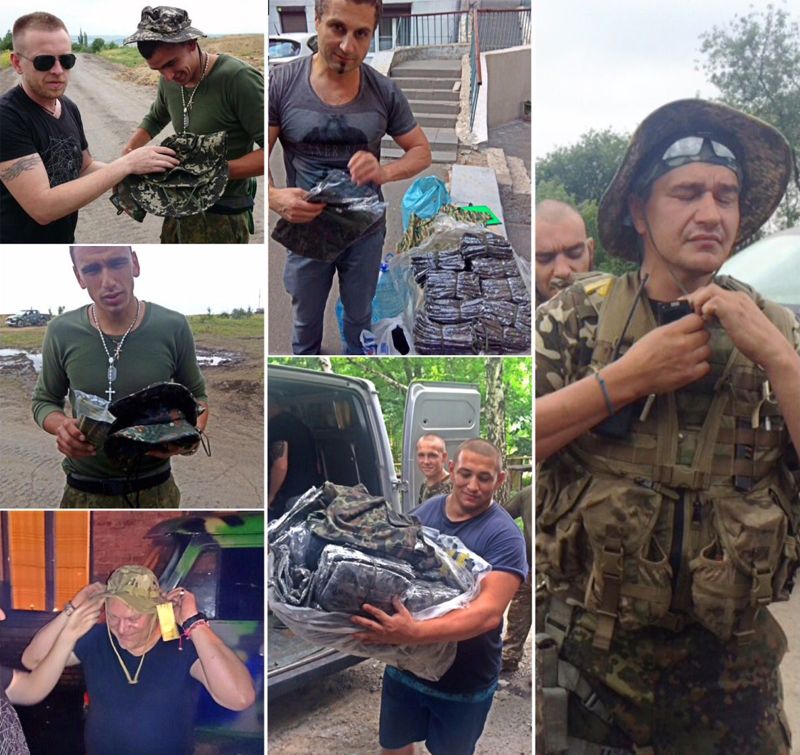 14.04.2015 PSM Battalion of special purpose "Vinnitsa" was delivered 10 sets of radios and headsets to them, as well as 5 sets of amplified antennas. This is also stated in the story channel "24".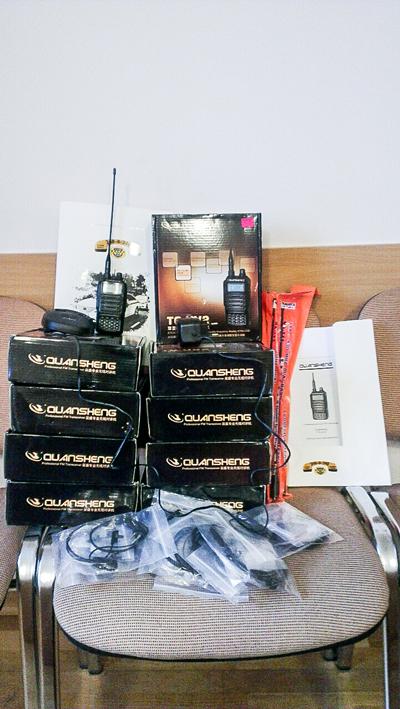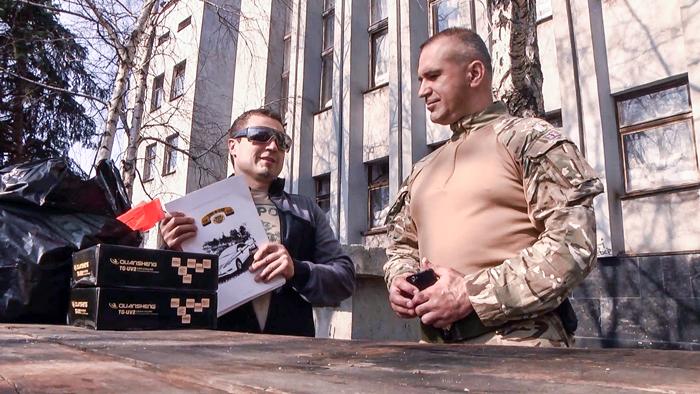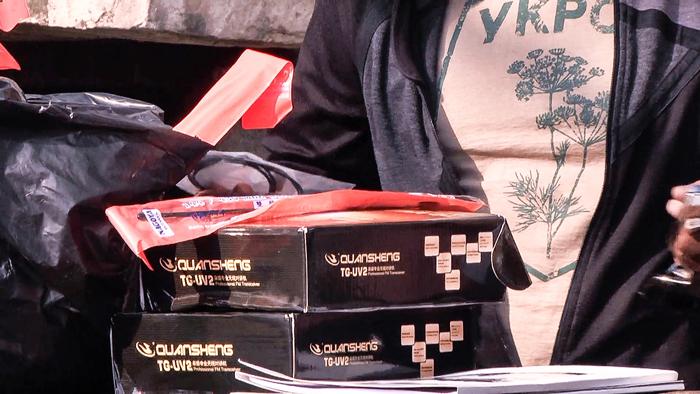 24.03.2015 we bought another car brand Volkswagen Transporter T4. After passing technical inspection in Kyiv, was transferred to the 2nd assault company of the 5th separate battalion DUK PS.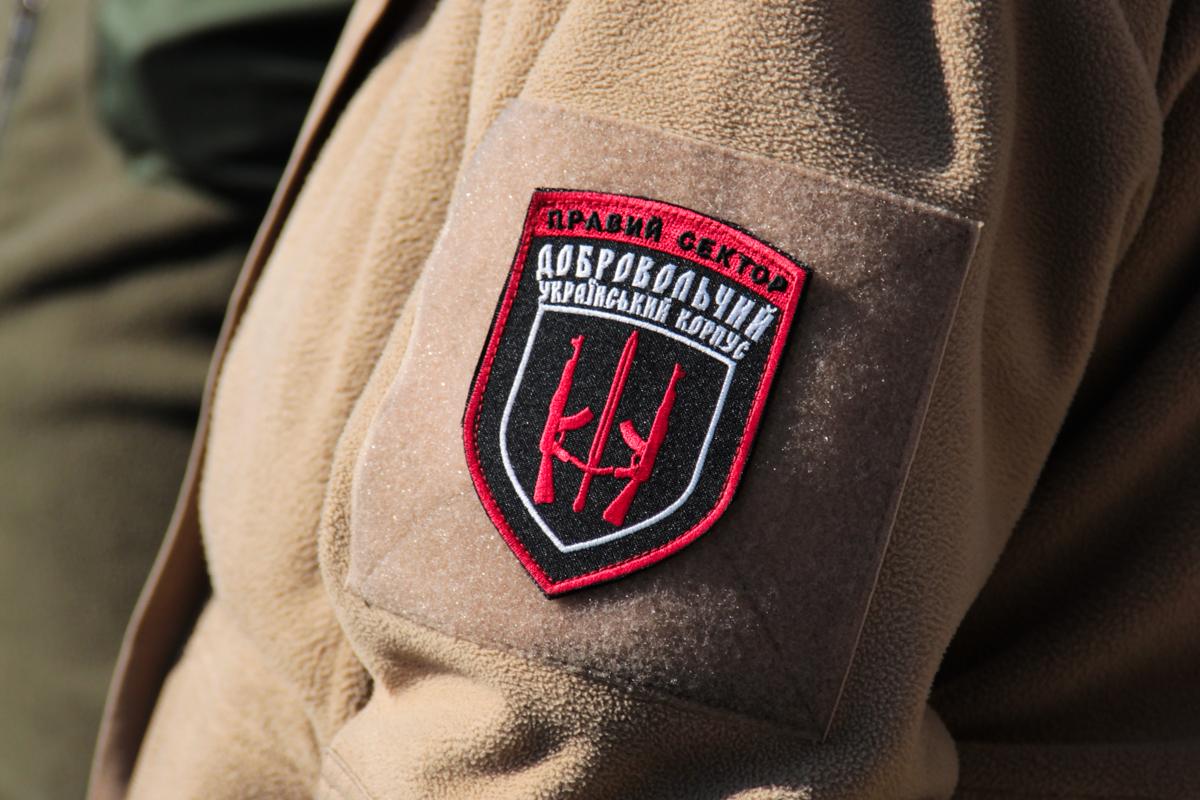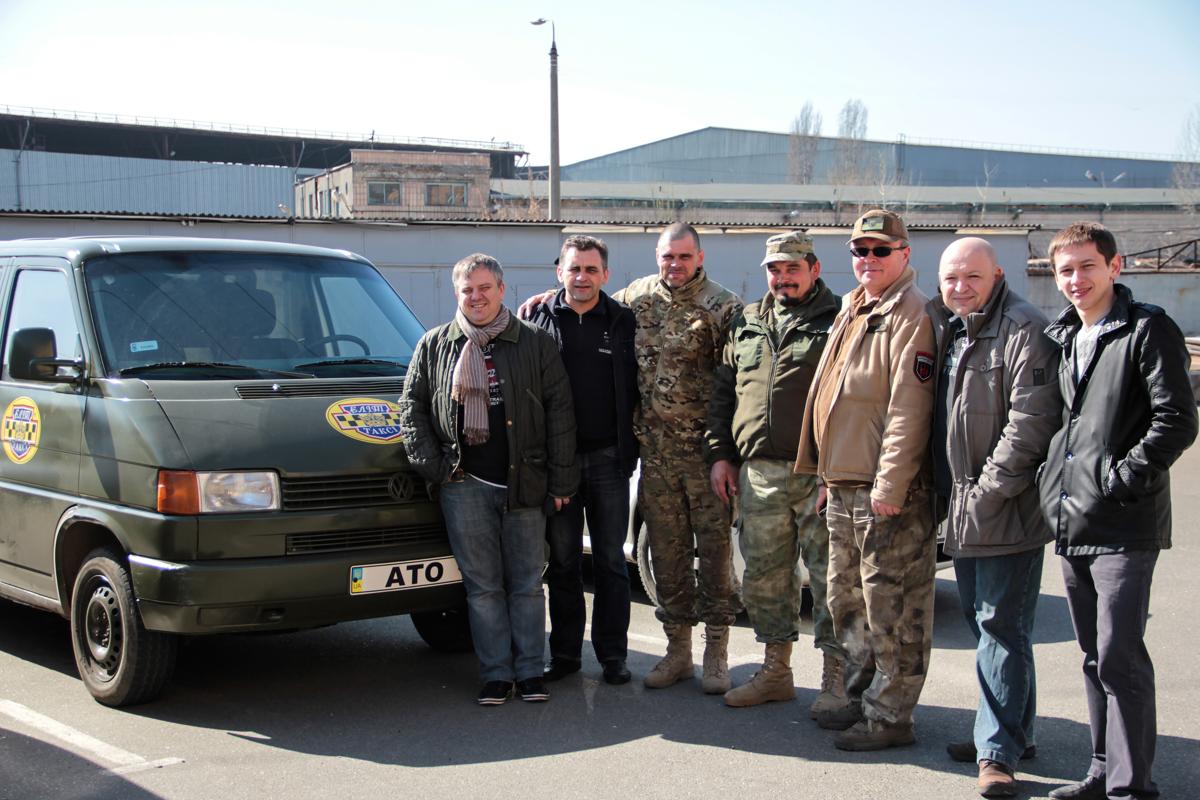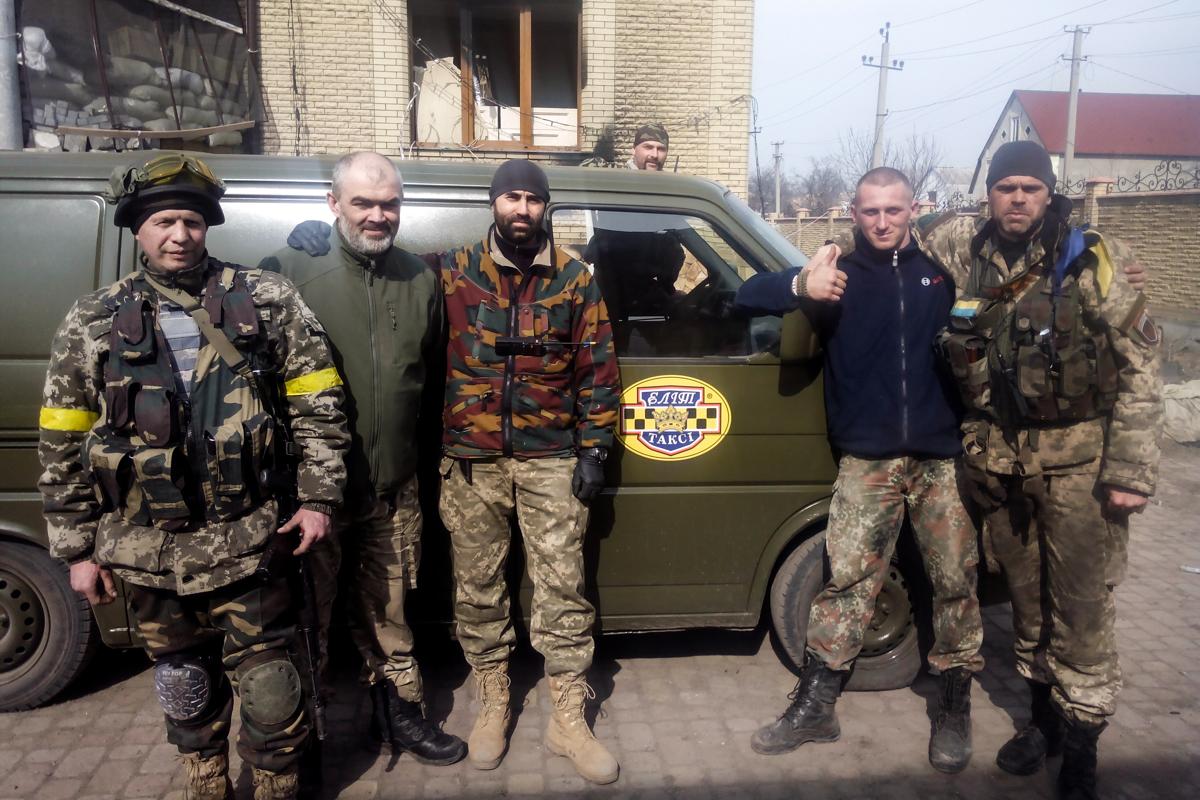 24.02.2015 25 airmobile brigades were transferred to medicines, fleece suits, Balaclava and 50 pairs of shoes.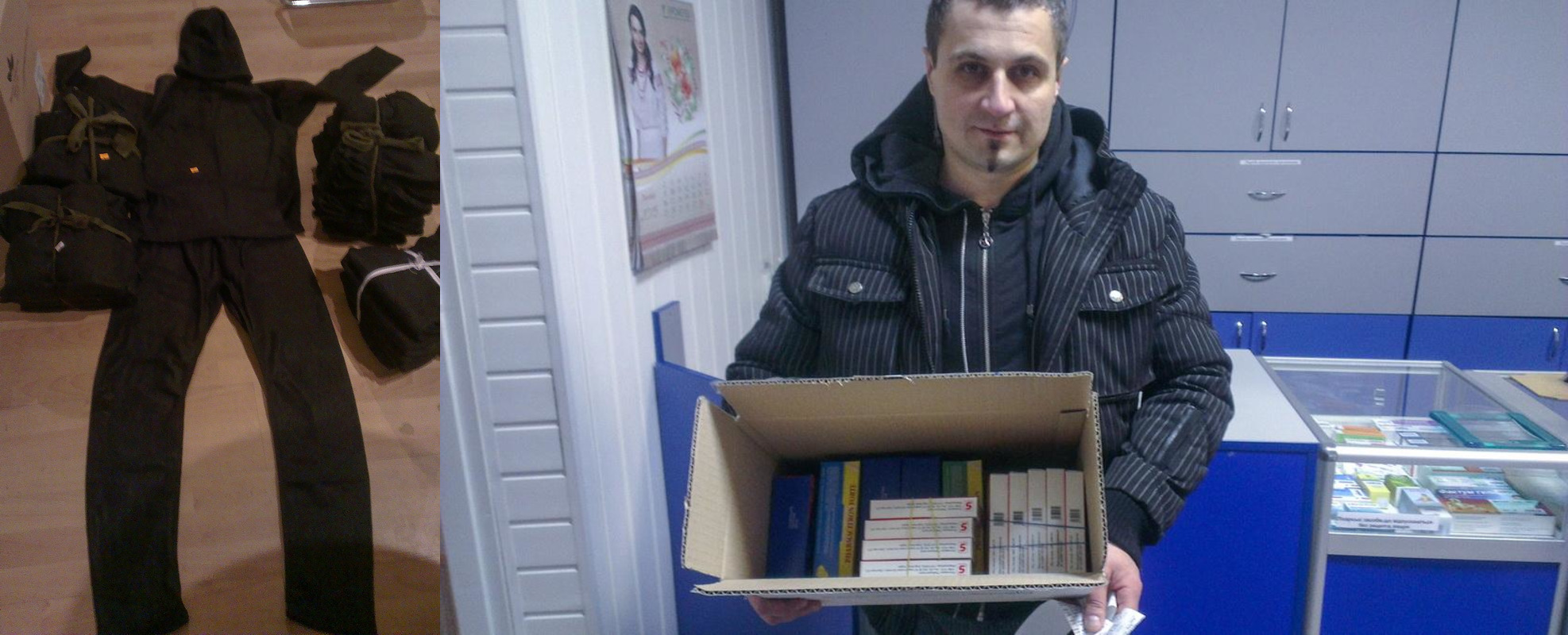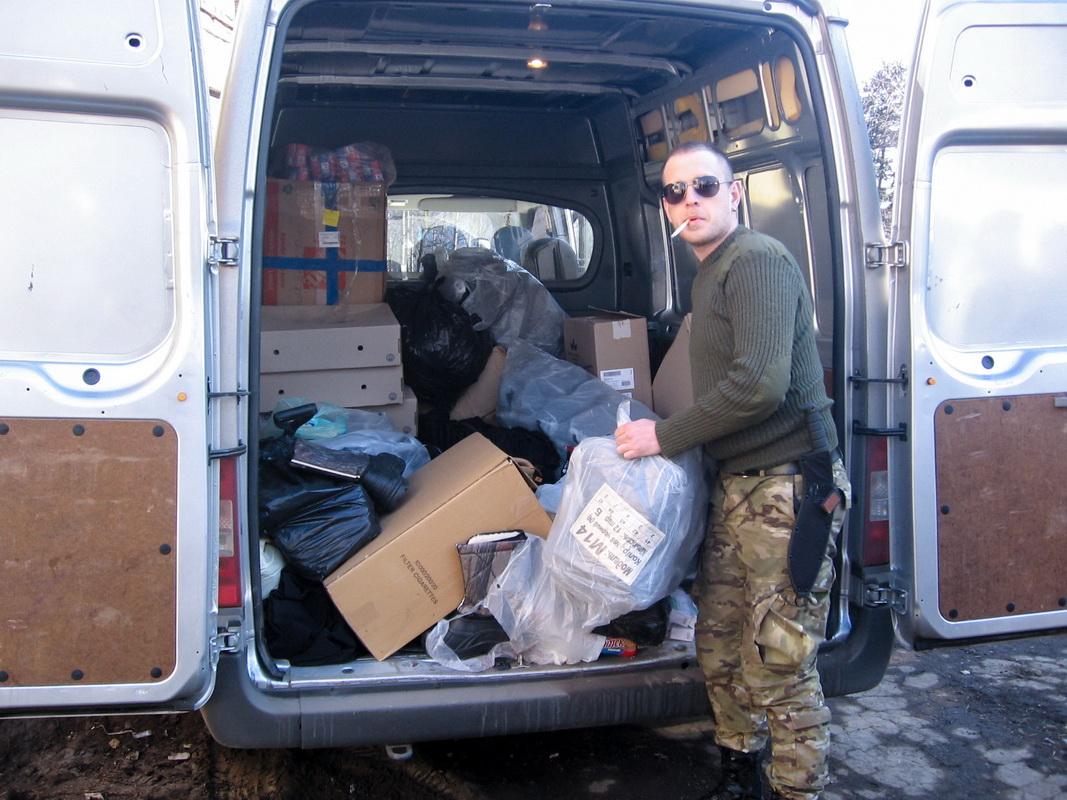 And mask-mesh from girls of Kiev Camouflage battalion.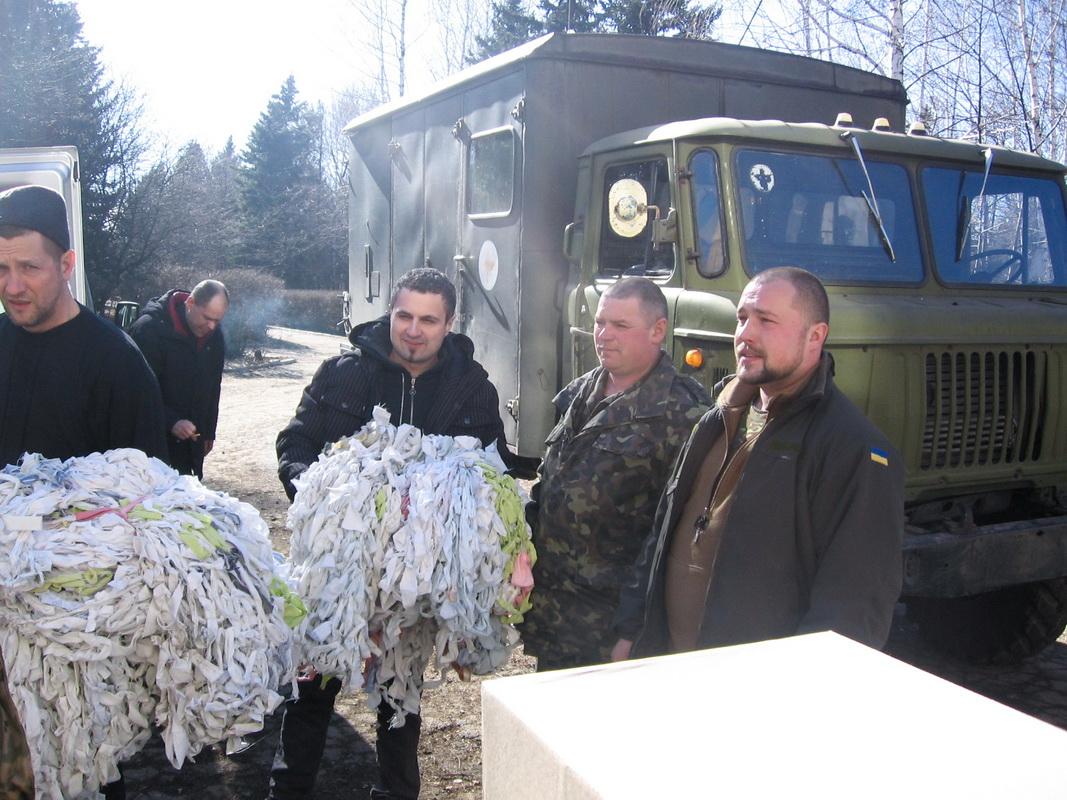 24.02.2015 to special-purpose Battalion "Vinnitsa", was transferred to 50 pairs of shoes.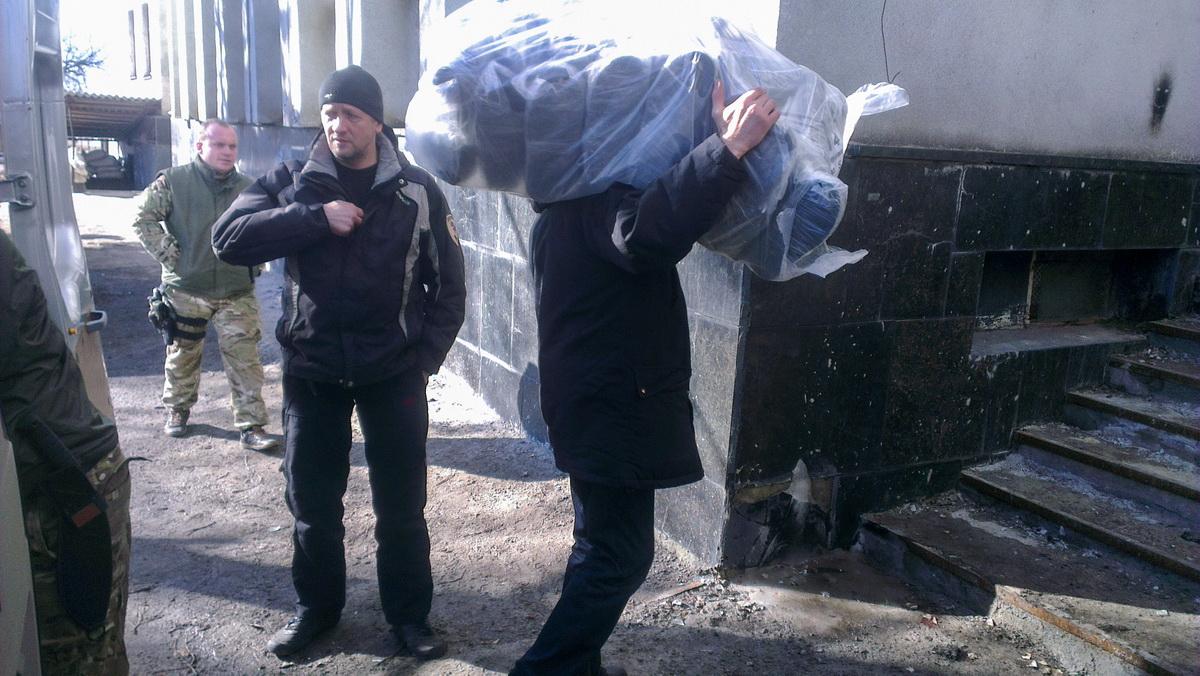 23.02.2015 funds purchased the car brand Volkswagen Multivan T4. After passing technical inspection in Kiev, he was transferred to the first medical company of Pirogov battalion of the national guard of Kulchytsky in the Artemivsk city.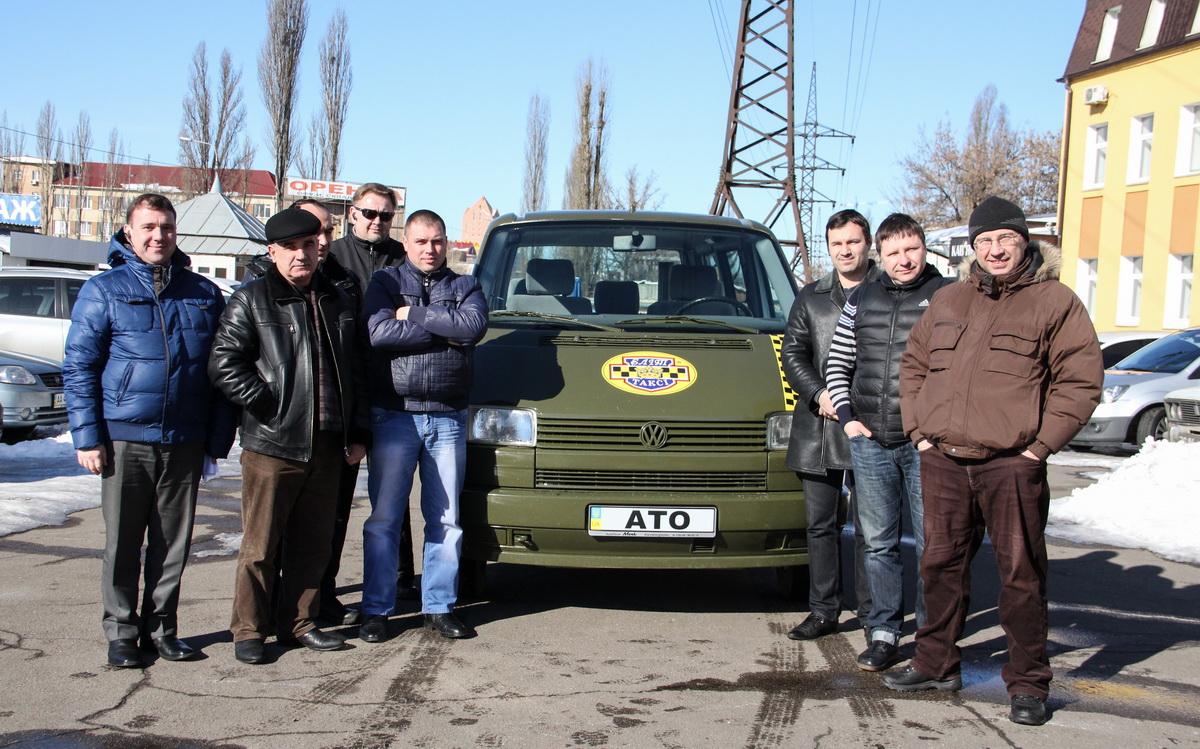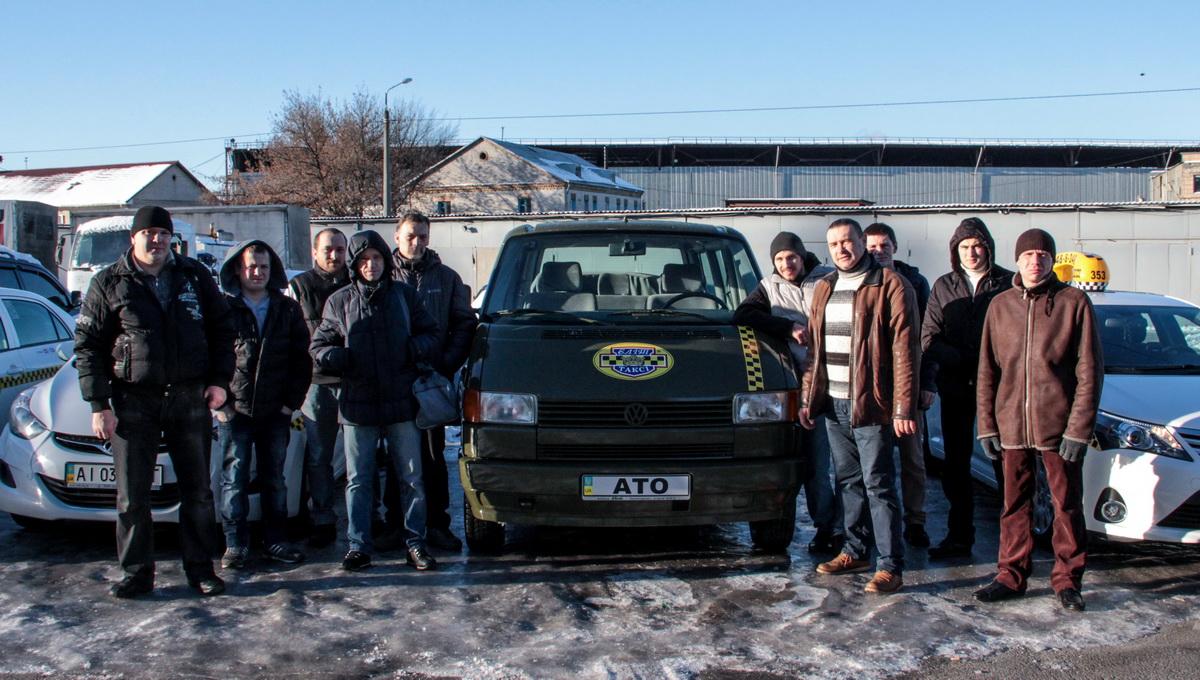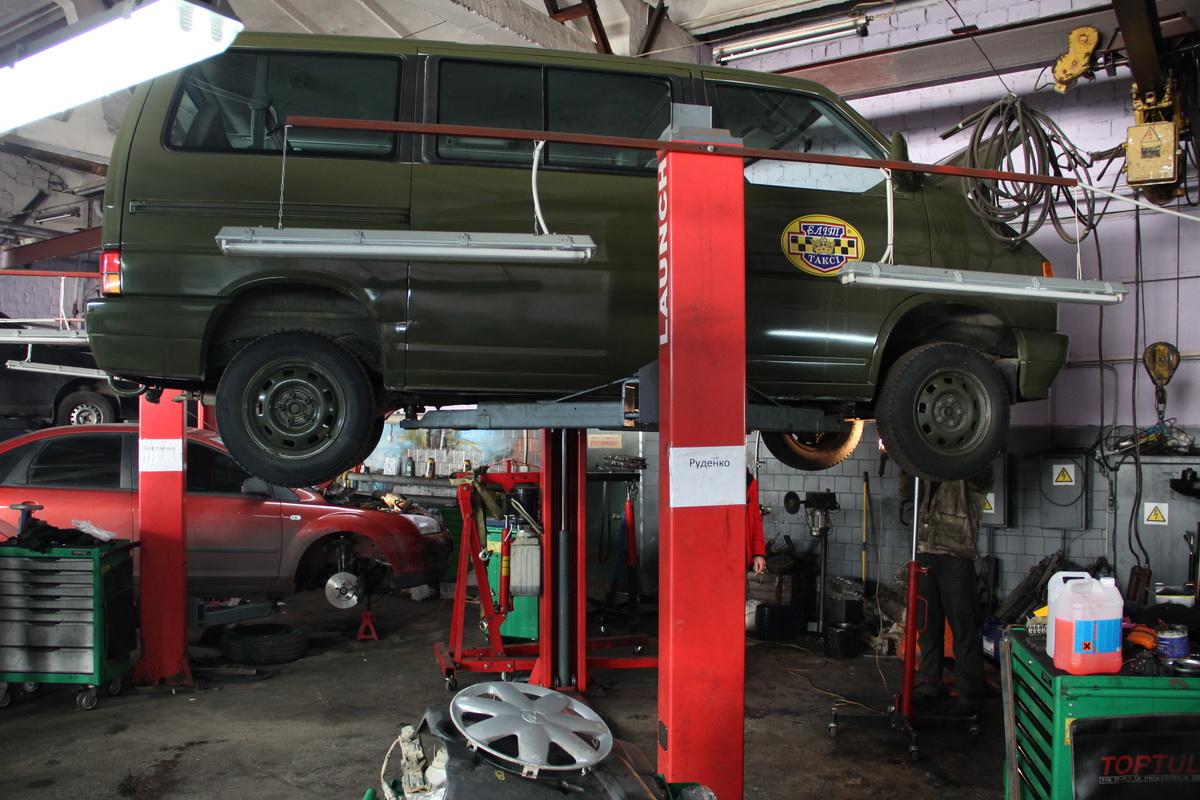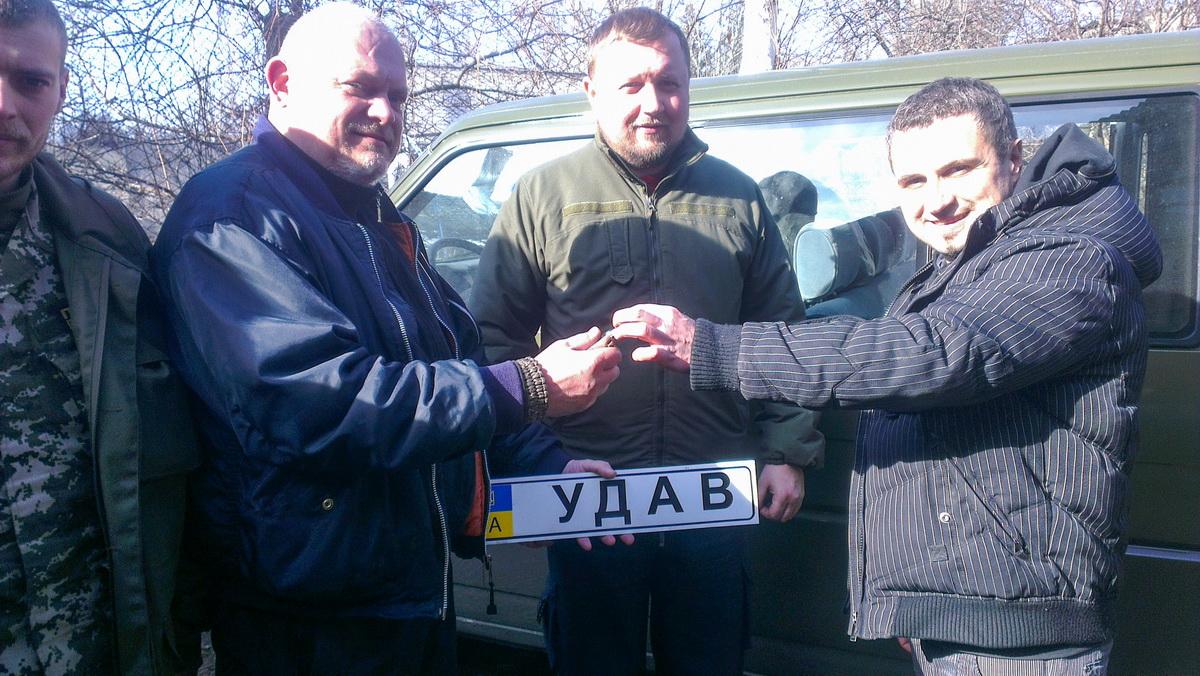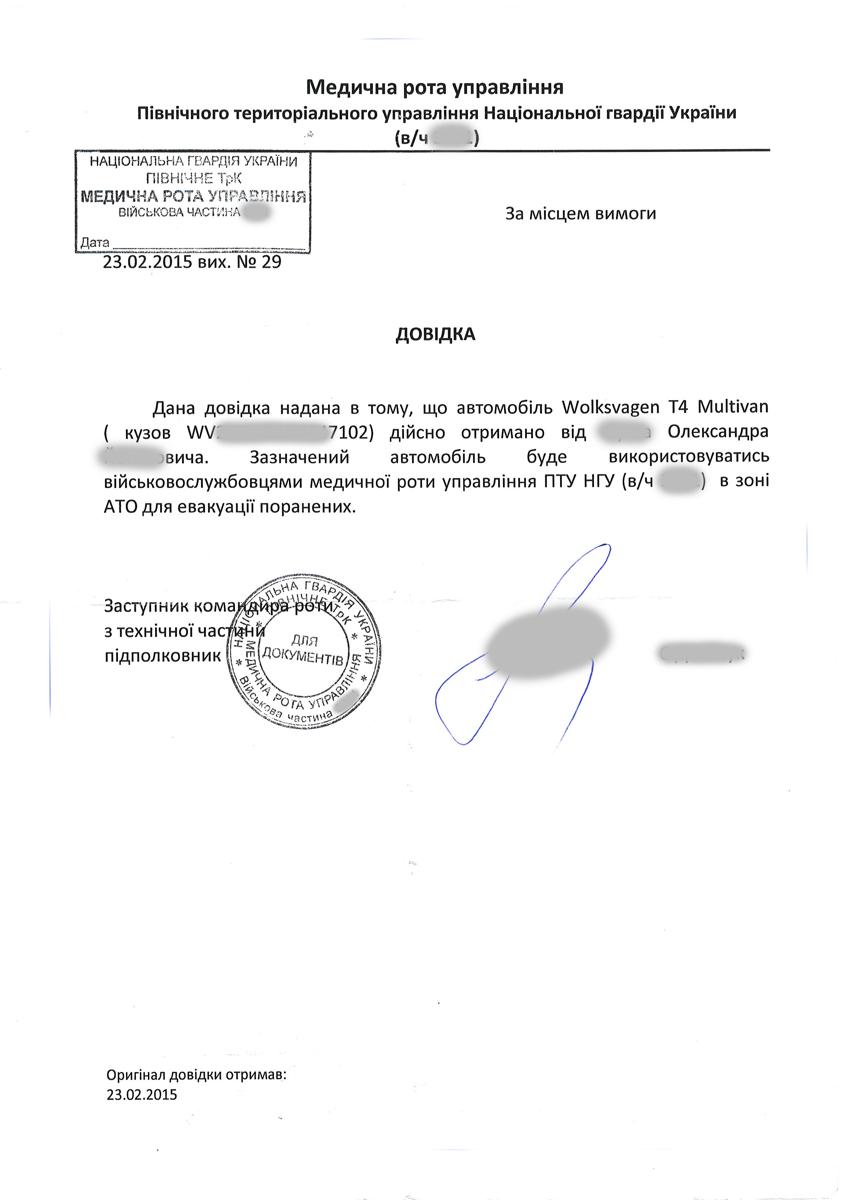 Was also transferred to the stove and food, the special thanks to the owner of the company Kolyba "GRAZHDA" Yaremcha city, Pomaybi Anatoly.

11.02.2015 12 Reconnaissance company of the territorial defense battalion Kyiv was sent 6 sets portable solar panels "SOLAR charger".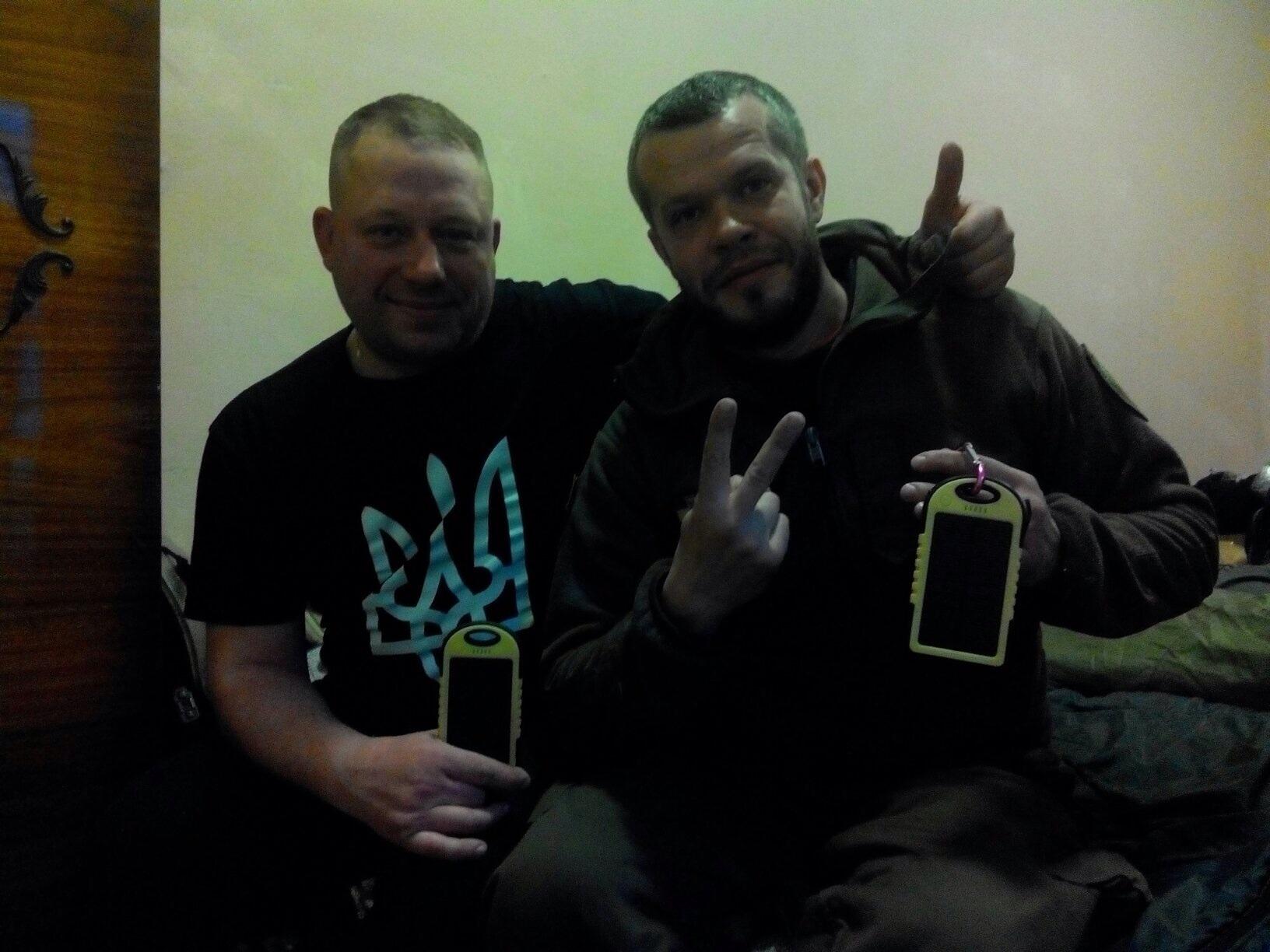 16.10.2014 was sent four sets of walkie-talkies, 200 liters of diesel fuel and food to the 30 battalion.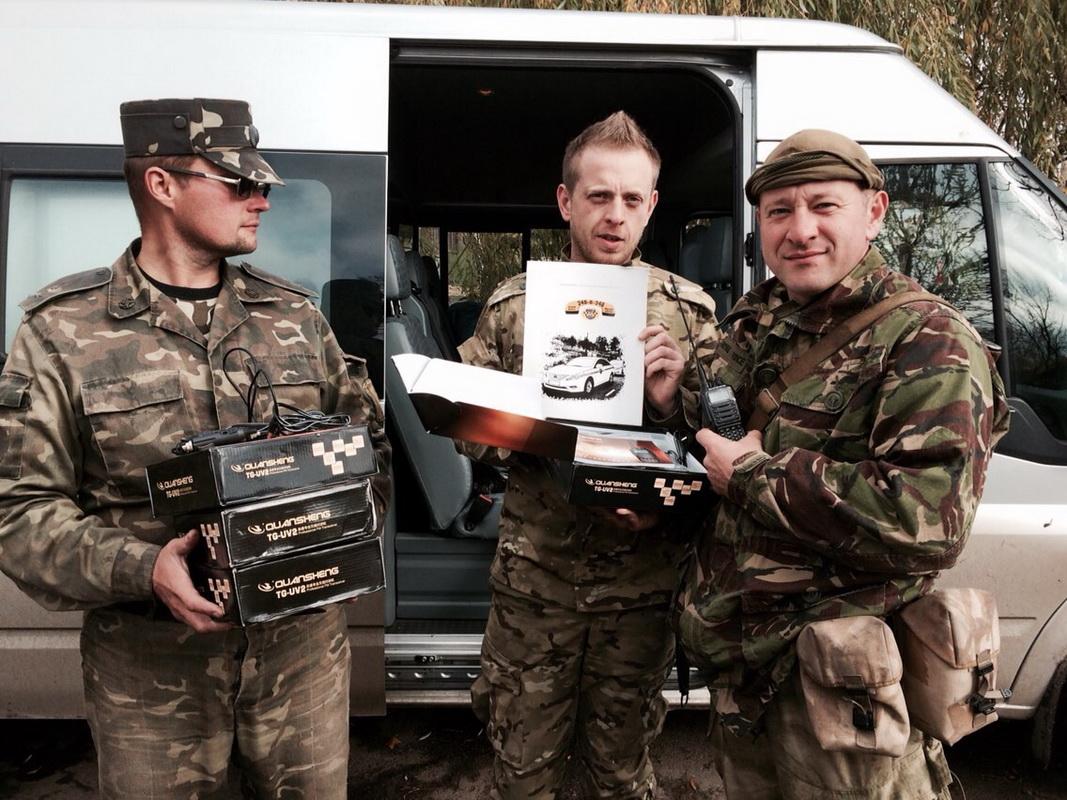 S. We would also like to thank for the help in identifying the needs of soldiers on the frontline, as well as support and delivery collected in the zone of ATO volunteers of the International Alliance of Fraternal Assistance "Zahyst"..