Charity Fund REJOICE organized an important event for the young storyteller Olenka Kilimniuk - the presentation of her debut book "The Unforgettable Year of the Snowman".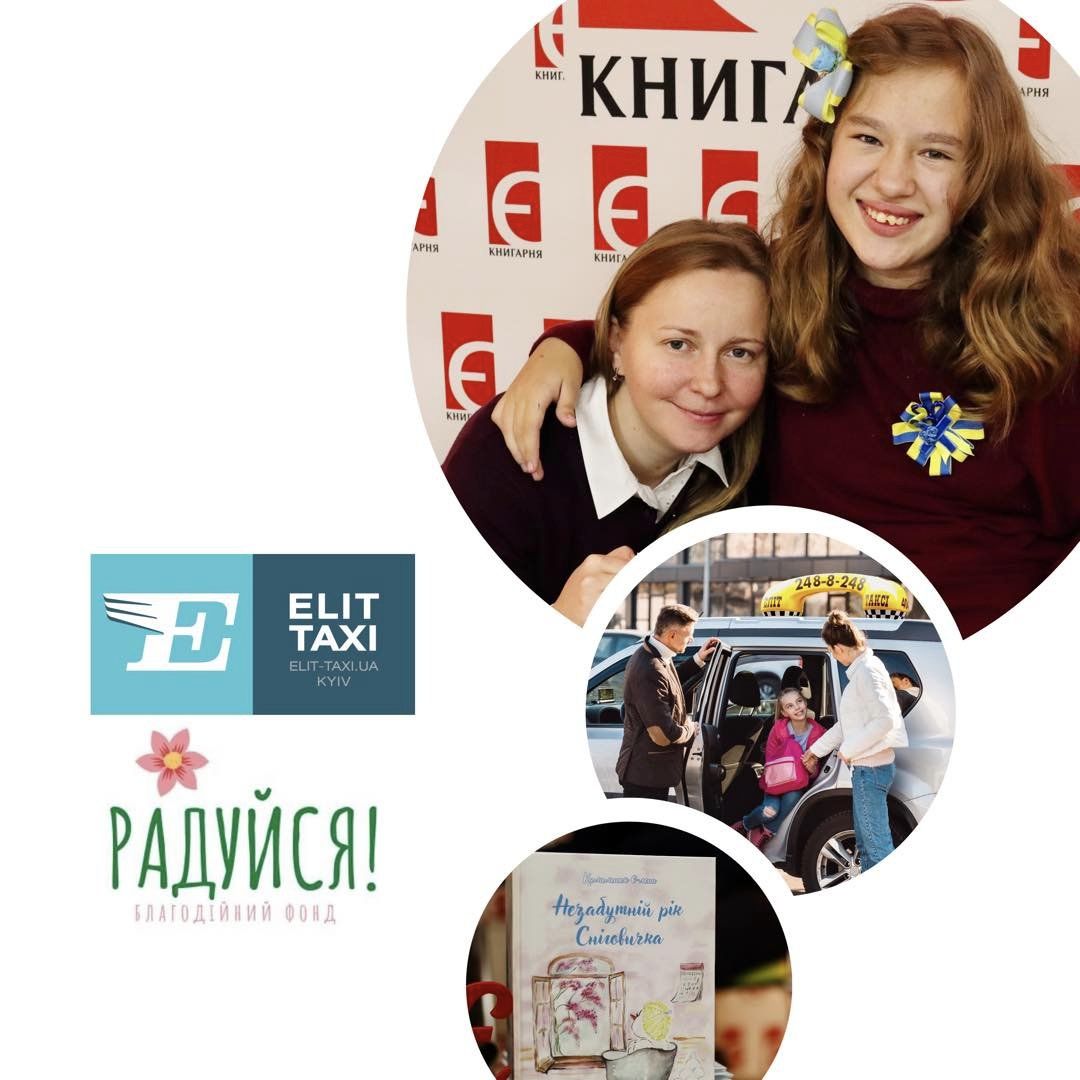 Olenka, together with his mother, grandmother and grandfather, went to the presentation by Elite Taxi. We were sincerely glad to provide a comfortable car and contribute to the good mood of the whole family on an important day for Olena
From the Elite Taxi team, we are sincerely grateful for the touching thanks on the pages of the charity fund - https://m.facebook.com/story.php?story_fbid=pfbid0j8x6wtZDjYbx7JjNRrP3PmSfETtAuMYJMuz7QTvECNiF7wYjFnA8KwNx76doURK7l&id=110692090803219
Gratitude
We sincerely thank our partners Elit Taxi - the most comfortable and safest taxi in Kyiv, for support, trust and willingness to join the charity project - presentation of the debut book of Olenka Kylymniuk "The Unforgettable Year of the Snowman" in​​​​​​​ Bookstore "E" (Kyiv, st. Lysenko, 3)
Olenka, her mother​​​​​​​ Oksana Kilimniuk, grandparents arrived at the charity event on time, safely and comfortably, and also returned home
Today we will share the benefits with you​​​​​​​ Elit Taxi in an interesting way
Responsibility
Think over all the details of Olenka Kilimniuk's comfortable wheelchair transfer ahead of time.
Professional drivers
Delicate and polite communication with the young storyteller and her mother.
Elite Taxi is trusted
We entrusted the most valuable treasure - Olenka Kilimniuk!
Legality
Official taxi service since 1998. 36 and 6
detective cats - Elena's favorite heroes confirmed.
A convenient app
A taxi that is always next to you.
Quality
Impeccable level of service and sincere attention to passengers.
Comfortable cars
Comfortable and cool cars, better than any carriages for princesses
Thank you for the fruitful partnership and we hope for a strong friendship!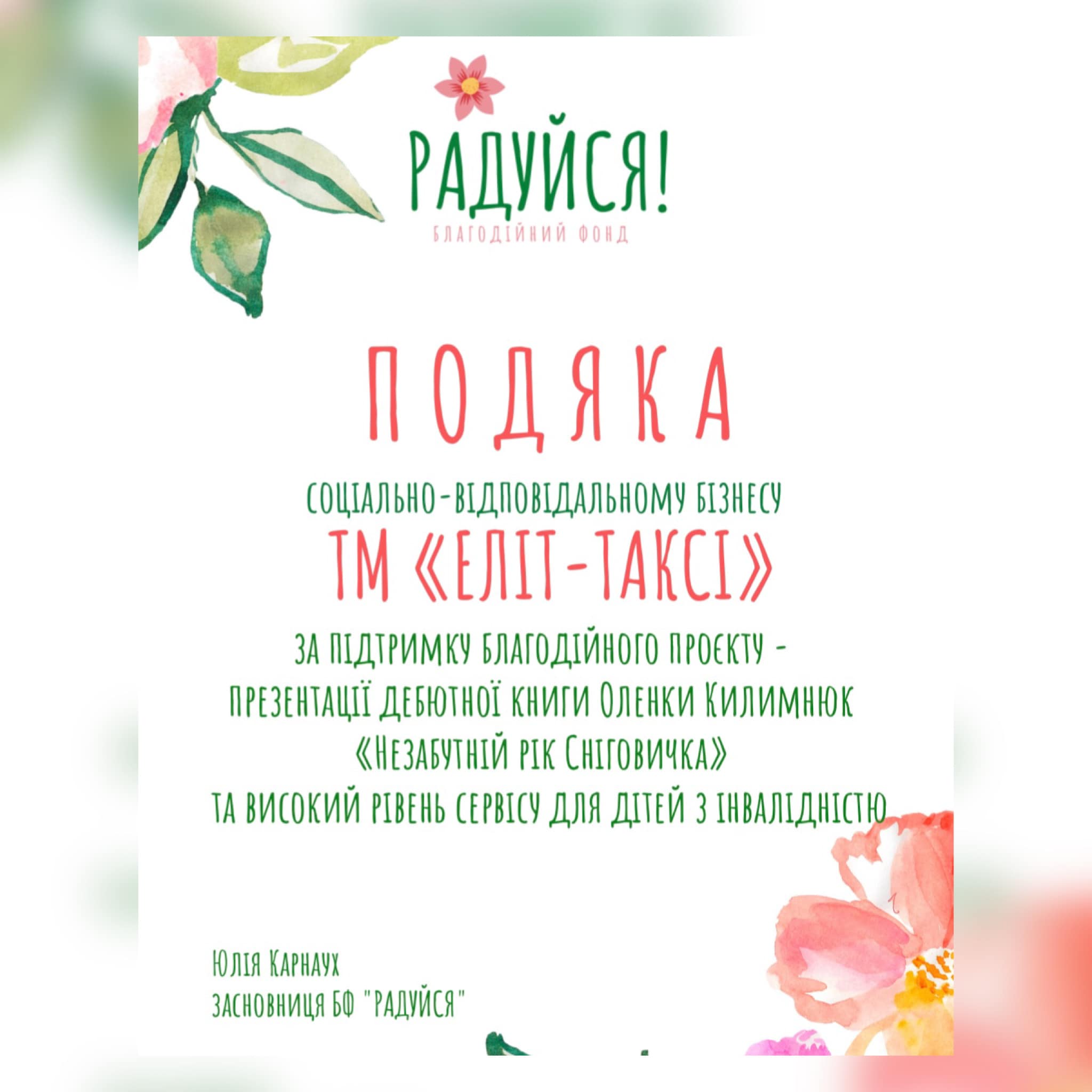 Order Elite Taxi 
:
in the app -https://elit-taxi.ua/app
by phone - (044) 248-8-248
more details - https://elit-taxi.ua